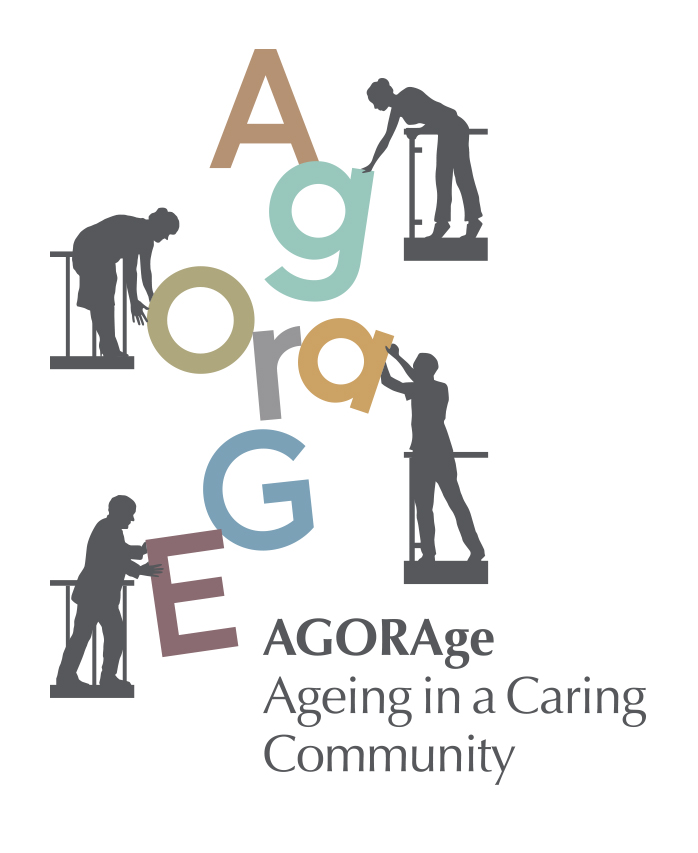 PROJECT DETAILS
Project: AGORAge: Ageing in a caring community
Reference: H2020 - 101006325 (MACRO PROJECT COESO) (pilot 7)
Call: COESO Project
Funding: European Commission EU-Horizon 2020 Research and Innovation Programme (2014-2020)
Main Researcher: Claudia Anleu (URV)
Period: 1/06/2022 - 31/05/2023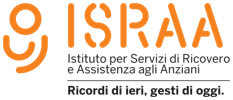 AGORAge is a Research Action project that promotes a process of social intervention, to encourage the inclusion in their neighbourhoods of older people who live in nursing homes and senior cohousing.
By levering on relationships and actions of mutual aid and support as a vehicle of reciprocal responsibility and social safeness (Gilbert, 2000, 2009), the focus will be on creating a sense of belonging to a neighbourhood, which seems to play a significant role in favouring psychological well-being. Therefore, emphasis will be placed on relationships as privileged channels for creating a community that is not only inclusive but also caring.
The project will be based on the role of senior citizens. This role will be the focus of the research phase, during which the topic of social safeness will be analyzed and discussed. The expected outcome is the co-creation of a toolkit containing theoretical information on the concept of social safeness, methodological indications to analyze what social safeness means and how it is created in the target community, and, finally, operational tools for generating a caring community.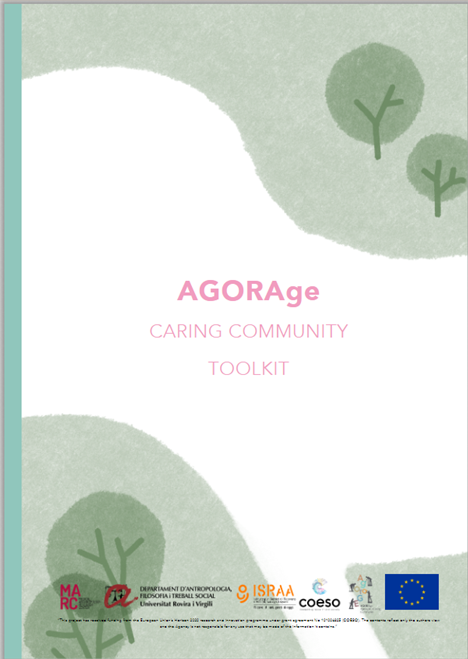 ​​​​​​​
The AGORAge Toolkit is the outcome of the one-year journey conducted within the citizen science-inspired project AGORAge: Ageing in a Caring Community. It is addressed to all those who are interested in implementing initiatives to promote the creation of caring communities in which the social inclusion of older people is given special consideration. This toolkit can serve researchers and professionals dealing with social intervention as well as policymakers, service providers, and municipalities.
Treviso, Italy (Didier Descouens)
Coordination: Isabella Riccò (URV), Adele de Stefani (ISRAA)

URV Research Team: Claudia Anleu, Verónica Anzil, Yolanda Bodoque, Mireia Campanera and Isabella Riccò.

ISRAA Research Team: Lucia Leandri, Laura Lionetti, Cinzia Marigo, Gioia Martignago, Sara Pollon, Adele de Stefani (Casa Albergo and Borgo Mazzini, ISRAA).

Institutions: Universitat Rovira i Virgili (URV), Istituto per Servizi di Ricovero e Assistenza agli Anziani (ISRAA) Treviso-Italy
---
Contact(ELIMINAR) (Isabella Riccò)